THE TRAVELLER'S LIGHT 
PHOTOGRAPHY
|   Branding Development   |
The Traveller's Light is a small family and lifestyle photography company based in Birmingham, Alabama.  I wanted the logo to capture the rustic and whimsical style of Robbie, the photographer.  Robbie primarily does natural light photography during sunset hours so her photos often taken a golden hue with red accents, I took this into account when selecting colors for her branding.  We went through several concepts to bring the name "Traveller's Light" to life. 

Among

these images were a crescent moon, a lighthouse, and a lamppost.  The lamppost design was ultimately chosen and refined, with a playful calligraphic font complementing a modern serif in all-caps.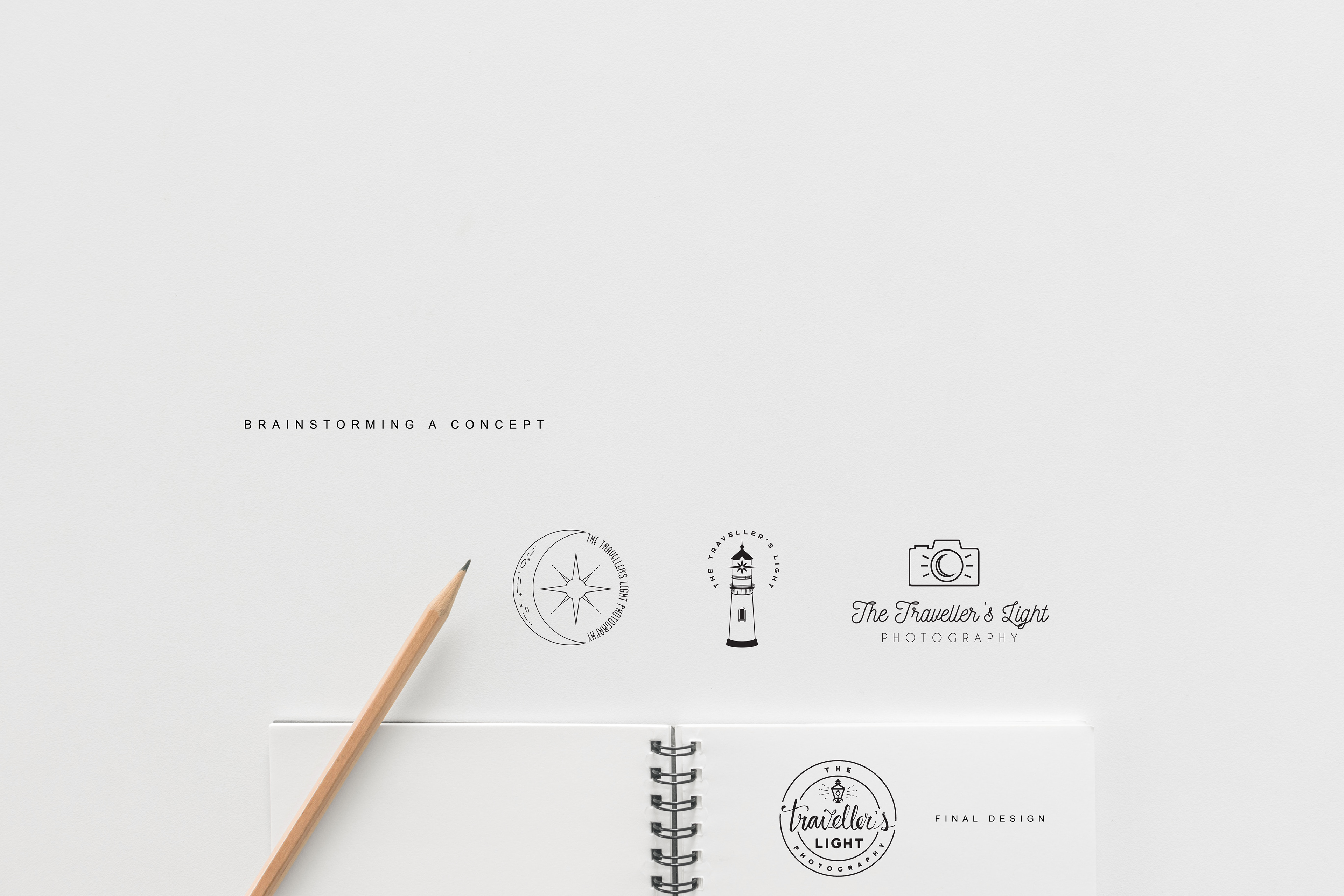 |   Bringing the Logo to Life  |
|   Choosing Design Elements  |
|   Creating the Right Vibe   |
Using a combination of Robbie's photography and stock imagery, I developed a compilation of colors and textures that exemplified her work and set the tone for her branding.  Rustic textures, natural imagery and warm, cozy colors are the heart of this design.  Robbie captures love and tenderness between couples and families in an organic setting.  I wanted to make sure the warm character of her work was present in every element of this project.
For typography, I wanted to keep things simple with headers composed with the classic Arial font given a modern twist by using all-caps and increased tracking.  Body text utilizes an old-style serif font, Garamond. Using traditional fonts for the bulk of any text allows the rough script font, Jane Austen, which echoes the type found in the logo, to stand out. The script font is intended to be used sparingly as to not compete with the typography of the logomark.
|   Warm .  Loving .  Rustic .  Natural   |